Although Tilden H. Sokoloff and Kiril Sokoloff happen to have the same last name, they are not related. Both men live in the mountain town of Ketchum, Idaho, where they discussed their common interests in medicine and health.
Inspired by the roles of mainstream, Tibetan, and alternative medicine; nutrition; mind and body connections in health, and the perceived need for women to obtain better information on health,
the two Sokoloff friends began the creation of the unique Healthsearches website and magazine.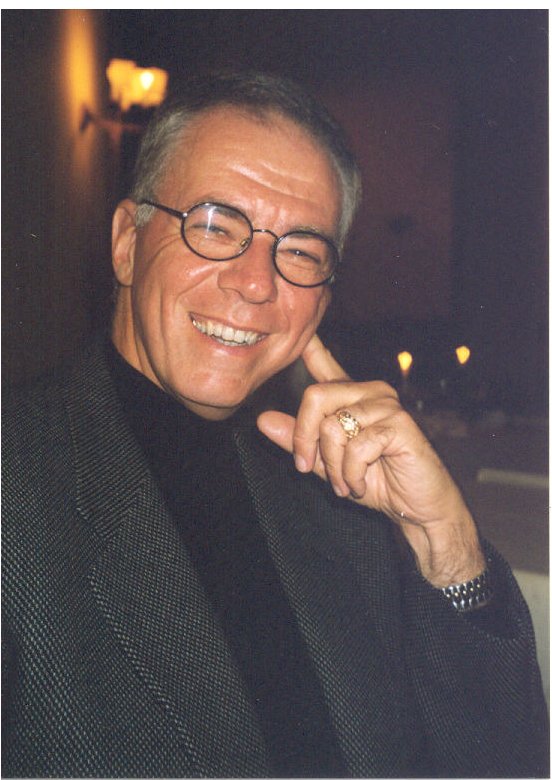 Tilden H. Sokoloff is a pioneer in alternative medicine. He believes in the power of self-healing and the ability of a blend of Eastern and Western medicine to provide the best of both worlds.
Tilden is a member of the American Medical Association, the American Holistic Medical Association, and the American Naturopathic Medical Association. He has served as an advisor and co-author of articles about roles of the pharmaceutical industry in medical education, trends in the practice of medicine, and changes in the healthcare system for 13D Research, an independent financial research firm.
Tilden has lectured and published in the alternative medicine field. His new book about integrative healthcare for women will be released soon. He is passionate about the use of a kinder, gentler system of medicine and educating women about integrative medical care.
Tilden thinks that it is unfortunate that the current allopathic (mainstream) healthcare system is driven by illness, rather than by wellness. Furthermore, he feels that contemporary mainstream medicine does not encourage the power of the individual or the innate, vital force (called "chi") to play a role in healing. He believes in the power of positive lifestyle changes (such as proper nutrition, stress reduction, and exercise) and other integrative healing methods to improve health and maintain wellness.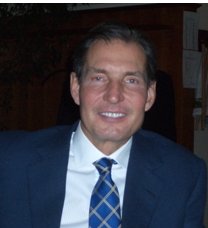 Kiril Sokoloff is the founder of 13D Research, Inc., an independent financial research firm, based in Boca Raton, Florida. Since its founding in 1983, 13D Research has been independent of Wall Street. 13D Research performs no trading or investment banking. The goal and mission of 13D Research are to serve the investment needs of its clients, who include many of the largest financial managers in the U.S.
Kiril has been in the investment publishing field since 1973. He has published 6 books, 5 of which are on investment issues. His weekly financial newsletter, What I Learned This Week, has a worldwide following of institutional investors, political leaders, and company executives. For many years, Kiril has written articles in his newsletter about crises in healthcare and the medical system.
Kiril's next book, Personal Transformation: An Executive's Story of Struggle and Spiritual Awakening, is scheduled to be published in July, 2005. The book includes a foreword by
His Holiness the Dalai Lama.
Personal Transformation describes Kiril's own spiritual journey. After Kiril became deaf in the late 1980s, he eventually underwent a huge change in attitudes and lifestyle, as he turned negative events into positive, personal growth. Kiril thinks that, because many people in our society hold and suppress the emotions of guilt, anger, and sadness, they feel frighteningly alone. He believes that our planet is undergoing a profound change, as people search for a deeper meaning in life.
Holly D. Abrams, Ph.D., is the Scientific Director and Creative Director of Healthsearches.
Dr. Abrams has an extensive and diverse background in basic and applied research in oncology and virology; market research and strategic planning for decision-makers in the biotechnology, pharmaceutical, and diagnostics industries; medical education and patient education; and medical communications. She is interested in advances in contemporary mainstream medicine and applications of integrative and alternative medicine. Her writing has ranged from articles in peer-reviewed scientific and medical journals to names of medicines to lyrics of songs. Although Holly writes professionally in English, she speaks (with varying fluency) in four languages. As a dancer, she balances the scientific and creative aspects of her life and integrates body/mind/spirit.
Our team of talented medical writers is impassioned about communicating new findings in medical research, the latest in mainstream therapies, and information on alternative treatments.
We utilize the consultant staff of Clinical Decision Sciences, Inc. for expert clinical review of
written material.
What are the vision and mission of Healthsearches?
People search the Internet for the answer to a question. Frequently, the amount of information, especially healthcare information, on the Internet is so vast that too much time is spent looking for the answer to one simple question.
Our initial objective at Healthsearches is to try to answer all questions that a woman or her family might have regarding breast health and breast cancer. Healthsearches researches current information from expert scientific and medical publications, summarizes and organizes the information in an understandable way, and presents it on the website in an easy-to-use question and answer (Q&A) format with good search capabilities. Furthermore, Healthsearches produces

, The Magazine on Breast Health & Women's Wellness.
Healthsearches' goal is to educate and empower our readers to prosper in a wealth of knowledge about wellness. As the scope of Healthsearches expands, we will cover other health topics, including:
Other types of cancer, including cervical, colon, skin, and brain cancer
Health issues during the changing cycles of women's lives from early adulthood through and beyond menopause
Heart disease
Lifestyle issues, including nutrition and methods of stress reduction
Supplements, including herbal extracts
Alternative methods of healing
How is the Healthsearches website unique?
The Healthsearches website is unique for several reasons:
Our independence.

Healthsearches

has the ability to gather objective information for our readers. As our website neither endorses nor receives subsidies from medical products, we do not have large corporations telling us what to say or what not to say. The only biases in our writing originate from opinions of our writers and editorial staff.


Our content of contemporary mainstream, integrative, and alternative medicine


Our novel question and answer (Q&A) format for health information

What are the competitive strengths of Healthsearches, and what are Healthsearches' limitations?
Our most important competitive strength is the independence of Healthsearches that fosters objectivity and responsiveness.
Many of the competitor websites on health are funded or sponsored by a sector of the healthcare industry. As certain scandals of the corporate world and Wall Street have shown, conflicts of interest often make it difficult for sponsored organizations to provide objective information.
Healthsearches, a division of HC Search Corporation, is independent. Unlike many of the competitor websites and magazines on health, the Healthsearches website and

, The Magazine on Breast Health & Women's Wellness, are not sponsored by an outside healthcare company with medical products or an outside organization. As an independent educational entity, Healthsearches is dedicated to delivering objective information on health.
In assisting our readers in their quests for knowledge and good health, the independence of Healthsearches allows us to respond quickly to our readers, thereby encouraging the evolution of our website and magazine.
Another competitive strength is that Healthsearches' question and answer (Q&A) library on breast health and breast cancer is innovative in its easy-to-use format, scope of medical content, and extensiveness of information. Our Q&A database and

, The Magazine on Breast Health & Women's Wellness, include information on contemporary mainstream, integrative (mainstream plus alternative), and alternative medicine approaches to prevention, screening, diagnosis, and treatment of breast cancer.
This Q&A format of the Healthsearches website brings to life the meaning of James Thurber's famous quote, "It is better to know some of the questions than all of the answers."
Knowledge is power. Therefore, our limitations are only those we impose on ourselves. Although our style is not to "teach" or "preach," Healthsearches is committed to helping people be aware and responsive to medical information that is current, practical, and exciting.